Executive Boardroom
How to Confidently Address Today's Threats and Communicate Risk Level to the Board
Year after year, security teams struggle to defend against the same threats that continuously grow more complex. Additionally, digital transformation has expanded the attack surface, further complicating the process of identifying, mitigating, and reporting on risk. The stakes are high for security teams every day, but when there are newsworthy threats, the board knocks on their door. For executives, it will become increasingly important to understand the evolving threat landscape, the impact this has on their organization, and how to answer questions from the board quickly, or even better, proactively before they ask.
Takeaways:
An overview of current threat trends across multiple industries and common attacker paths
Tips to remediate and proactively identify these threats through best practice sharing for mitigation, detection, and response
Walk through of a proven formula to confidently address the board's questions around newsworthy threats, using ransomware as an example.
Sponsored by: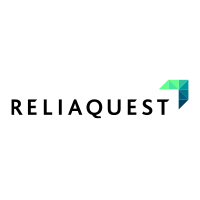 ReliaQuest
Presented by:
Joe Partlow, CTO, ReliaQuest
Matt McKeever, VP, CISO LexisNexis, ReliaQuest